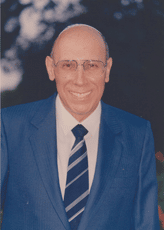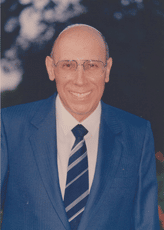 Eliezer D. Jaffe
Professor Eliezer Jaffe was born in the US, where he acquired an education in sociology, psychology, and social work. In 1960, upon completing his PhD, he immigrated to Israel and was a co-founder of the School of Social Work at the Hebrew University of Jerusalem and one of its first teachers.
Jaffe's research focused on social services to children and families, ethnic stereotypes, and on the nonprofit sector and philanthropy in Israel. During his career, he led many significant reforms in Israeli law – he was a co-founder of The Israel Association of Large Families, a member of the Central Committee of the Israel Association of Social Workers, Chairman of the Israel Association of Academic Social Workers, and advisor to social action groups of new immigrants and other disadvantaged Israelis.
In 1990, he founded The Israel Free Loan Association to provide interest-free loans for new immigrants and other working poor Israelis, where he served as honorary president. Later known as "Ogen", the IFLA is a social-financial non-profit, Israel's first social bank.
Jaffe received the President of Israel's Citation for Outstanding Volunteer Activity in 1996, the Sederot Conference award for contribution to Israeli society, and the Mayor of Jerusalem Award for Outstanding Nonprofit Association Leadership. In 2011 he received the Speaker of the Knesset Prize for improving the quality of life in Israel.
Jaffe passed away in May 2017.