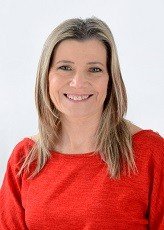 Einat Lifshitz Shem-Tov
Einat Lifshitz Shem Tov has been a guidance counselor and family therapist for more than twenty years. During that time she met with people who opened their hearts to her and heard stories that made her squirm. Sometimes it was very hard to listen, but when she succeeded in helping people to make even a small change, it was worth it. Many of those stories were about complicated relationships, and some provided inspiration for her books. The characters she creates are confronted with difficult dilemmas, secrets, intricate romances, and unresolved pasts. The Interesting thing is that even though she creates the problems that appear in her stories, she is always curious to know how they will be solved. Being yourself and not letting others control you or make choices for you is a life motto for her. Einat gives lectures about fulfillment, pursuing one's dreams, and the ability to choose. This is her first published book; the second one is now undergoing the editing process.
Einat loves to travel, especially to the East. She has been in India, Nepal, Bhutan, and more. Sometimes she forgets that she is not in her teens anymore. She has trekked in the Himalayas and slept in hostels with no hot water or electricity, but she enjoyed every minute of it. She also enjoys folk dancing and loves dogs. Einat lives in a lovely village in Israel with her husband, two daughters, and Breezer, her dog.