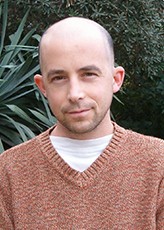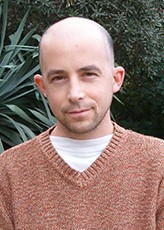 Dror Aloni R.I.P
Dror (Imri) was born in Israel in 1979. At age ten, he was first diagnosed with Neuroblastoma, a type of highly aggressive childhood cancer. He was treated at Children's Hospital in Los Angeles and underwent a bone marrow transplant. Against all odds, he survived, returned home, graduated from high school, volunteered in the Israeli army, and relapsed at age twenty.
Dror suffered numerous relapses, and was treated with countless surgeries, chemotherapy, radiation protocols, and more. He underwent all known and experimental treatments that existed at the time of his treatment, and all the while he continued to live life as best he could, and grew professionally and spiritually. He graduated from the Technion (Israel's MIT) as an Industrial Management Engineer, married the love of his life, developed a professional career and also became a certified Qi Gong and Tai Chi instructor and devoted meditation practitioner.
He was an incredible example of the victory of spirit over the body.
Dror passed away in 2012 at the age of 33, after battling cancer for 23 years.
His wisdom and insight are a legacy to humanity.