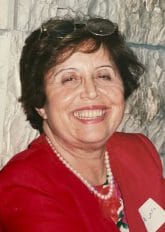 Dr. Ruth Shamir Popkin
Dr. Ruth Shamir Popkin is a practicing attorney in California and in Israel. In addition to her law degree, she also holds a PhD from Claremont Graduate University in southern California, where she focused on issues of Jewish identity.
Dr. Shamir Popkin is active in major Jewish organizations in Israel and the United States. She has written three books and divides her time between the United States and Israel.