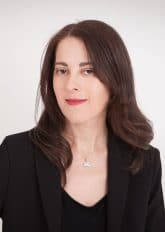 Dr. Galit Sinai Karmona
Dr. Galit Sinai Karmona is a survey methodologist and sociologist. She holds a PhD from Tel Aviv University and an unexplained passion for surveys. Her expertise lies in survey methodology, sociological research in organizations, quantitative comparative research, and web-based surveys. She consults organizations and start-ups on organizational surveys and designing online survey systems.
In her doctoral dissertation, she examined the phenomenon of survey non-response due to refusal to participate. She examined how this phenomenon and its influence on survey validity can be managed. In her master's thesis, she examined the reliability and validity of online surveys and built an online survey system for that purpose.
Later, she established "Metoda", a boutique company that strives to bring academic approach and researching tools to the field of organizational measurement.
Working with organizations, over the years Galit developed models for measuring employee engagement, satisfaction, and experience. The surveys she has developed are used by organizations to assess strengths and weaknesses in their work environment and to form HR and OD strategies.