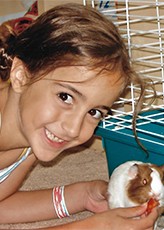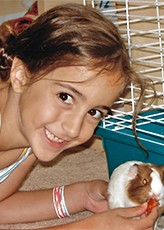 Bar Sagi R.I.P
Bar was born in Rehovot, Israel and spent her early childhood there. In Hebrew her name means "wild" and accordingly, she was a wild flower: a friendly, creative and spirited child who loved reading and spent many hours in the library. Her love for reading turned very quickly into a love for writing and she began writing poems and stories about the world she knew and other realms.
When Bar was eleven, she was diagnosed with cancer. During the four years of her illness, reading and writing were not only a source of comfort for her, but also a capsule of strength that enabled her to transcend, for a while, the inevitable state of her life.
Bar wrote the book Yasmin's Beginning, as the first book in a trilogy, while coping with the disease. Unfortunately, she passed away shortly after completing the final draft of this book and not being able to fulfill her plan.
Bar passed away leaving behind her father and mother, two young brothers, two cats, four grandparents, ten aunts and uncles, and a large number of unfinished manuscripts.