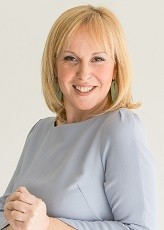 Arian Lev
Arian Lev, 40, for the past 14 years has dedicated her life to investigating the subconscious. She herself came from a background of pain, suffering and despair.
For 20 years she coped with eating disorders, low self esteem and severe anxieties. Throughout her life Arian Lev tried to understand how was it that on one hand she felt her strength, abilities and power and on the other hand felt powerless and weak, unable to control her eating, suffering from severe inferiority complexes in relation to men and all other areas of her life. To extract herself from the abyss and the split she experienced, Arian started to independently investigate the subconscious. During that period she connected to her congenital ability to read people and identify the inner dramas that activate them. Arian Lev was able to accurately see what moves people, what dictates their reality, and what prevents them from realizing their potential and fulfilling their true desires. This ability to read people, see the course of their lives and penetrate their inner being, endowed her with the nickname "laser", in Israel and the world.
While working individually with hundreds of people, including members of parliament, businessmen, VIP's in Israel and the world, Israelis both orthodox and secular, Arabs and Palestinians, she slowly began discovering each and every person's inner world. She started discovering the subconscious, its structure, the way it works and the manner it's formed, exposing its inner encoding, the inner cipher of the subconscious and the unique manner of reading this cipher so as to release, encode and program the person anew. This she does by using the 22 obstructing conditions with absolute precision and full understanding as to how they work and form the reality of life.
The full investigation that Arian Lev conducted, founded the Arian Lev method to the subconscious, a method that enables inner treatment, new encoding, release, and significant radical change in a person's life. Arian Lev trained and still trains hundreds of therapists in Israel and worldwide, to use her method and help people experience transformation and release.
In 2004 she founded and opened the Arian Lev Home, a center for treating and studying her method. In 2006 the Netta organization acclaimed her as a woman of the year in the fields of excellence and entrepreneurship, business and social activity.
In 2007 Arian Lev was mentioned as a leading Israeli figure in the field of treating the subconscious, in a magazine called "The Best There Are", which reviews people who excel in their fields.
In 2013 Arian Lev published her book "The Truth", which became a bestseller in Israel and was translated into English and distributed throughout the USA and worldwide.
In 2014 Arian Lev understood that the technological progress of this era can promote personal/inner progress and that the world of internet and information technology can be used to help people rapidly program their subconscious in an extensive and comprehensive manner. She started studying the influence of technology on the subconscious, the way computer and technology frequencies influence brain frequencies and the subconscious. She discovered a unique formula that accesses the subconscious by observing computer screens and listening to particular rhythms she writes for this purpose.
In 2015 she wrote and founded a unique internet product that was filmed and written in a special manner. This product offers a unique formula by which the person's subconscious goes through significant reprogramming and inner change through observing the short films and listening to the relaxations.
Today Arian Lev is very proud of the place she is at, seeing it as her mission to distribute her knowledge and research throughout the world. She believes that each one of us is a precious jewel and that we all have beautiful and unique potential.