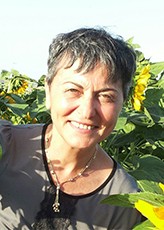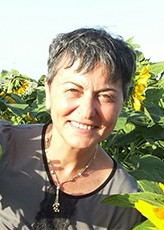 Ariela Ben Ari
Ariela Ben Ari was born in Afula, Israel in 1957.
While working at a bank she met the love of her life, Moshe. She was not blessed with children and as a result, spent many years trying to balance hope and despair, happiness and melancholy, moving away from faith and then moving closer again.
Moshe and Ariela decided to choose life! They were able to live with joy. She is a coach with training and expertise in the field of Attention Deficits. She studies Judaism and philosophy and also travels extensively in Israel and abroad.
Few years ago, her beloved husband, Moshe, passed away.
After a devastating emotional crash, She began to learn how to live without him. Ariela realized that She can. She has walked the road of recovery and reestablished herself in this world. She has deep faith that the power of life conquers all.