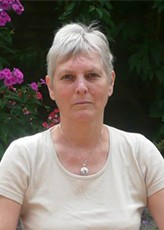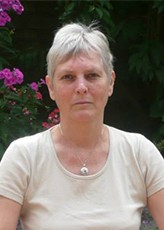 Anat Preiss
Anat is a yoga teacher living in The Netherlands with her husband and a dog, after her three grown -up children left home. She is practicing yoga for more than thirty years, and sharing it with others in yoga classes and workshops for twenty-five years. Currently she is following a second three years' life changing course of yoga breathing and meditation given by her teacher Dr. Shrikrishna Bhushan Tengshe.
In the last twelve years she has been teaching yoga also to children from three years old to adolescents. "Adam's Yoga Journey" is a result of this experience. Her approach to yoga is that when practicing yoga sincerely and continuously yoga becomes an integral part of life and a mean for a change and transformation. This is reflected in the book she wrote, that shows the change in a boy's life during one year of yoga practice. The story demonstrates that yoga practice and life are intertwined in a way that it is easy to understand that yoga doesn't start and end on the yoga mat but goes beyond it to include life as a whole. The book is a way to share this potential with wide range of kids, parents and teachers, and can be enjoyed as a story and as a guide book for yoga.
"Adam's Yoga Journey" is Anat's very first book. Have fun!