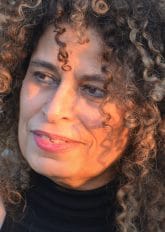 Dr. Anat Botzer
Dr. Anat Botzer is a psychotherapist, family and couples therapist, phototherapist, body psychotherapist, dance therapist, senior trainer, artist, director, curator, and author. She has directed huge performances out in the nature in Israel's deserts and in theatres and her photographs have been featured in exhibitions in Israel and the US.
Botzer is the founder and director of the program "Phototherapy – Photography as a Therapy Tool" at Tel Aviv University. She lectures and holds workshops in the fields of philosophy, photography, psychoanalysis, and phototherapy all over the world and also heads trips abroad with an emphasis on phototherapy, photography, and mindfulness.
Anat is a global advocate for the development of phototherapy and has private clinics in Binyamina and Tel Aviv.