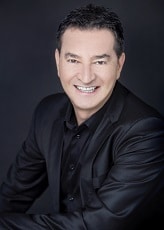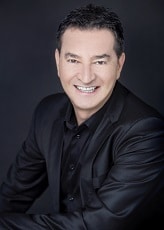 Alon Ulman
More than 180,000 people, 250 organizations, and 250 SMBs have already begun their transformations with Alon Ulman, founder of The Winner's Code Ltd. And Breaking Boundaries Ltd.
Popularly known as the "Israeli Tony Robbins", Alon is the country's most influential and in-demand mentor, speaking to packed auditoriums and sold-out events every month. He is regularly consulted by top CEOs, and his sensational platinum-certified debut book Breaking Boundaries spent 56 straight weeks on the bestseller list.
Alon's personal story has inspired audiences everywhere: at the age of just 30, he found himself in agony, barely clinging to life when his lung collapsed in an airplane cruising at 33,000 feet, and eventually had to have part of it removed. He decided that if life was drawing him such clear boundaries – he was going to challenge them. Ten years later, Alon was charging across the finish line of a grueling Ironman triathlon: "It was the start line for my new life, the moment I suddenly knew I could do anything I wanted." In the face of huge physical and mental challenges, Alon had found a way to break through boundaries, overcome obstacles, and achieve his true potential. It was time for him to start helping others do the same.
Alon graduated with honors from the Britannia Royal Naval College (BRNC) and is a Lieutenant Colonel (Res.) in the Israeli Navy. He holds a BA in Economics and an MBA from the University of Haifa and has served as an instructor and lecturer at several prominent academic and military institutions.
Alon is a happily-married father of three and active in the community, promoting volunteerism, tolerance and understanding, alongside sport in all its forms.