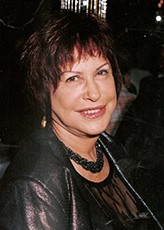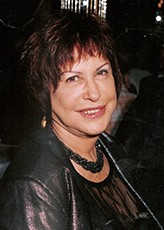 Adiva Geffen
Adiva Geffen is a prolific writer and playwright. She lectures and leads many writing workshops, and she's a board member of the Israeli writers Association. Adiva has published 21 books, including children's stories, reference books and, most famously, suspense novels; most of which were best-sellers. In fact, Adiva is widely regarded as the best suspense writer in Israel. Her plays have appeared on major stages in Israel.
Drawing from rich life experience and pure imaginative force, Adiva Geffen creates compelling characters and captivating scenarios in which suspense, humor, passion and joy are woven into an almost addicting emotional thrill-ride. Her latest duo, detectives Sami and Dikla, have become staples in Israel's literary community.
Geffen began her career as a special-ed teacher. After leaving the education field, she served as the spokesperson for the Habima National Theater for more than a decade. She founded and subsequently led the Israeli Theater Award for 10 years.
Born in Haifa and the mother of three sons, Geffen now lives in Tel Aviv, Israel, with her partner Aharon Meidan.