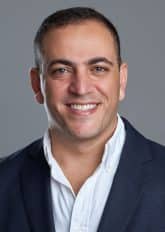 Adv. Adir Trabelsi
Adir Trabelsi spent his adult life in two supposedly contradicting worlds: the startup world and the insolvency world. As a man born in the Start-Up Nation (Israel), he became an entrepreneur and established several companies, which he still does.
As a lawyer, he specialized in corporate insolvency, managing dozens of corporations from several industries – saving them from liquidation. As an investor, he focuses on real estate and capital markets.
When his first son was born, Adir thought deeply about what important knowledge he could pass on to his children. This reflection resulted in several books aiming to guide his children into a better future. As a natural teacher, Adir decided to share those books and insights with the world – hoping to promote wellbeing to as many people as possible.