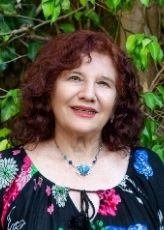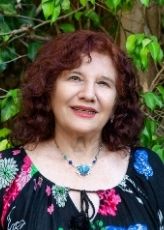 Adela Pilowsky
Adela was born in Santiago, Chile, the daughter of Jewish parents who managed to leave Poland shortly before WW2, thus escaping the Holocaust.
Adela began playing the piano at the age of five. Very soon she started to perform in concerts and she won the Chopin award of Chile when she was 16 years old, which entitled her to represent Chile at the prestigious Chopin competition held in Poland.
After graduating from high school, Adela immigrated to Israel, where she continued her studies in music, at the Tel Aviv Rubin Academy. She won the Gina Bachahuer award and was the recipient of a Sharet foundation scholarship. She performed as a soloist with the Jerusalem Symphonic orchestra.
In Israel Adela decided to devote herself to teaching the younger generation as a member of the Petah Tikvah music school staff.
Adela is also a dedicated painter. Her works are abstract, intuitive, and full of color, a homage to the colors of South America. In 2014, one of her works was exhibited in Shanghai, China.
After she retired from teaching, she began to devote all her time to writing. Her short stories and novels touch the inner world of musicians but with a twist of mystery and suspense. It Happened in the Mining Town is her first novel.
Adela lives in Givatayim, a suburb of Tel Aviv, with her husband. Her three kids and seven grandkids all live nearby.