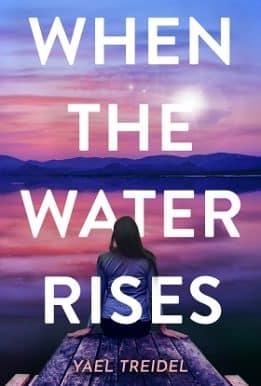 Author: Yael Treidel
Language: English
Category: Literary Fiction
When the Water Rises
She wants for nothing, but she dreams of freedom.
Maya has everything a modern woman ought to aspire for – caring partner, successful career, and a beautiful home. Her life is perfectly on track. So when a vivid dream leaves her with a mixed feeling of liberation and confusion, Maya struggles to figure out its meaning.
In her dream, she's stranded on the roof of a house, surrounded by an unending horizon of water rising all around her.
In her dream, she's finally free.
Maya's journey will introduce her to the world-wise and motherly Hannah. Her all-knowing smile and insightful words help clarify Maya's dream, but it won't be until she leaves home and travels to the Indian retreats that its true meaning will begin to unfurl.
Maya's experiences, the strangers she encounters, the men she involves herself with, all form the connection between the Maya living on the roof, and the Maya on the ground. From spiritual India to the white Australian beaches, Maya's personal and outer conflicts are paralleled in the beautiful, wild, enthralling places she travels. When the Water Rises sets the tone on how courage and honesty in the face of uncertainty can bring with it true friendships, unbounded freedom, and honest, authentic release.