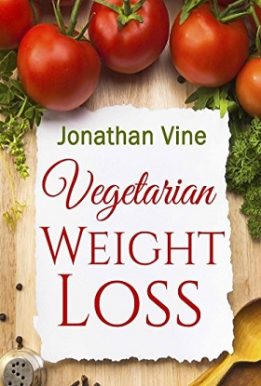 Author: Jonathan Vine
Language: ENGLISH
Category: Food, Health & Lifestyle
Vegetarian Weight Loss
Want to lose those extra pounds and live a healthy lifestyle?
The best new vegetarian weight loss diet. Start today and lose weight instantly!
Vegetarian Weight Loss is written for anyone who wants to lose weight fast while following one of the healthiest and easiest ways to eat! Not only will you start to feel great but you will be shedding all those unwanted pounds too!
Most people, when they start to look at becoming a vegetarian can be slightly overwhelmed at all of the different information out there. Especially when it comes to losing weight and staying healthy at the same time! That is why I wrote this book. I wanted to clear up a lot of that confusion and give you a very simple, quick to read guide to losing weight from eating like a vegetarian.
In "Vegetarian Weight Loss" you will discover:
How being vegetarian helps you lose weight – the scientific proof is all there, being vegetarian will make you lose weight!
The health benefits of the vegetarian diet – all the great things you can expect to experience with this fantastic way of eating
Vegetarian Sources Of Vitamins And Protein – this chapter is crucial if you are going to remain healthy whilst being a vegetarian!
Foods To Eat And Foods To Avoid – an easy to read guide of all the great foods you can eat, but also the ones that you should avoid!
Tips For Weight Loss Success – use my special tips to boost and accelerate your weight loss and good health!
50 delicious, mind blowing Vegetarian Weight Loss Recipes – all my very best vegetarian recipes to help you lose weight!
And much more…
The Vegetarian Weight Loss diet is really simple and fun to follow, whether you go vegan or vegetarian your body will experience a complete transformation!
This book is pure cutting-edge content from someone who has spent the past 3 years and thousands of hours of research testing and refining what really works to bring you only the best of the best recipes, methods , and weight loss tips.
Vegetarian Weight Loss is book #1 on the Special Diet Cookbooks & Vegetarian Recipes series
Other books in the series are :
Book 2 – Vegetarian Quick & Easy – Under 15 Minutes.
Book 3 – Green Smoothies: The Weight Loss & Detox Secret .