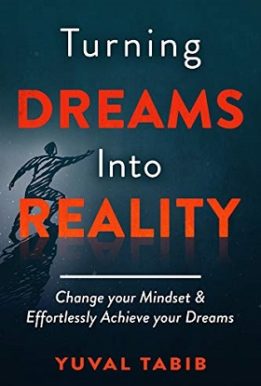 Author: Yuval Tabib
Language: English
Category: Business, Self-Help, How To
Turning Dreams into Reality
It is time to turn your dreams into reality…
We would all like to have happier lives, better relationships, that are built on mutual understanding and honestly, a successful career, more money and abundance in all areas of life. Despite common belief, your wishes and hopes can easily come to fruition, if you just apply some simple rules.
This book delineates the secrets of the universe and supplies you with tools, which will allow you to achieve your objectives in the most effective way and most importantly, without any sophisticated philosophies.
Your lives can be Gardens of Eden; with a high standard of living, infinite love and the achievement of goals you have set for yourself.
Turning Dreams into Reality is based on the experiences of the author, his clients' and the people in his life, who have succeeded in making a significant difference in their lives in a variety of areas, by using the tools outlined in this book.
Now, you can join the exciting journey and create the life you've always dreamed of – the life you never believed you could have!