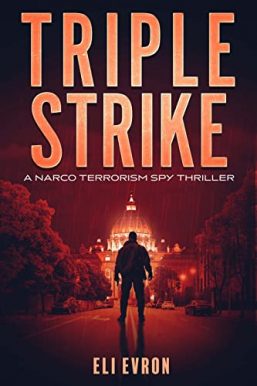 Author: Eli Evron
Language: English
Category: Mystery, Thriller & Suspense
Triple Strike
Recovering from a severe injury, Mossad special agent Oren is stationed as a case officer in Italy, tasked with recruiting essential covert assets.
But when one such informant provides a glance into a dangerous alliance forming in the Middle East – a cooperation centered around a complicated drug smuggling operation and united by a joint enemy – Oren is thrown right in the middle of a global conspiracy.
As Oren investigates, the drugs soon turn out to be merely a means to an elaborate narco-terrorism operation that, if successful, will result in a horrific coordinated triple terror attack against civilian targets.
In a race against time, Oren must stop the three synchronized attacks that threaten his country's safety, and perhaps its entire existence.