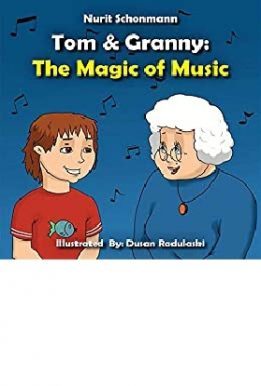 Author: Nurit Schonmann
Language: English
Category: Children & Young Adults
Tom & Granny
Activities for children to do with grandparents who have dementia
Tom adores music! When he listens to music, he feels he can reach the sky!
Tom's mother told him that his grandmother has Dementia and that she spends most of her days not doing anything. Tom has a plan! He decides to create a list of tunes he knows she used to love. This way – hopes Tom, she will be happy again! Now, he can barely wait for his next visit and find out if his plan works.
The second of three unique children's books explains– in a simple and creative manner, what Dementia is. The books offer activities and tools to use when visiting grandparents and enable children to understand the difficulties as well as enjoy the time spent together.