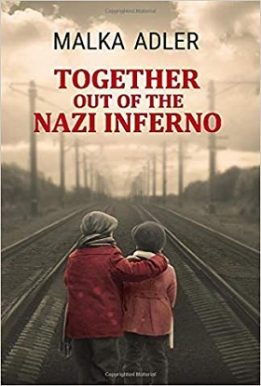 Author: Malka Adler
Language: English
Category: Biographies & Memoirs
Together Out of the Nazi Inferno
First, they separated the men from the women.
After that I never saw my mother and Sarah again.
Icho and Bernard are two brothers who were born in a small village in the Carpathian Mountains. The day after the Passover dinner, the boots of Hungarian soldiers, inspired by the Nazis, struck the paths of the picturesque town, interrupting the serene routine.
"One hour. You have one hour to pack and leave your homes", the soldiers announced and the two brothers, together with their family and all its other Jewish inhabitants were forced to quickly abandon the village, leaving their lives behind on the way to the worst of all.
On the platform at Auschwitz, the small family spent their last moments together, before being dispersed in all directions—father, mother, sister, and three brothers, and from then on, each was left to their own destiny.
This is the chilling story of two brothers, fifteen and sixteen years old respectively, whom fate reunited after having been designated to separate work camps, and together, they strode through unbearable moments in order to save one another every day. Every hour. Every minute.