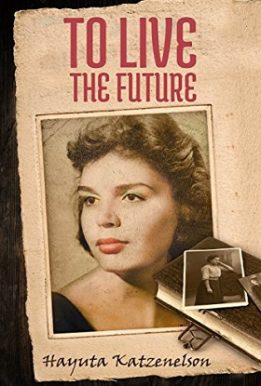 To Live the Future
She saves many families, while losing her own
Poland 1938. Eve of the Second World War. Rivka sends her husband and three beloved children to the United States, where they will find safe shelter from the war. She realizes that she will probably never see them again, but a strong commitment urges her to stay behind. To her family, she says she must stay to support her elderly parents who are too old to leave. But the truth is that besides her day job as a librarian, Rivka is also a spy for the Jewish underground in Palestine. Now, in face of war, her work is more valuable than ever.
A gripping historical drama of bravery and sacrifice
During the war, Rivka continues to execute her tasks as a spy with remarkable determination, certain that her work will save the lives of thousands. At the same time, the letters she receives from her family tell of painful drama and tragedies. If only she could join her family and ease their pain. But she remains loyal to her mission, sacrificing her private life for the sake of the public good.
A young mother, a practicing Jew and a relentless spy
Living the Future is a historical drama, taking place in a time of an unprecedented and uncompromising battle between cultures and identities. A story of a woman with remarkable determination and strength; that saves countless families… while losing her own.