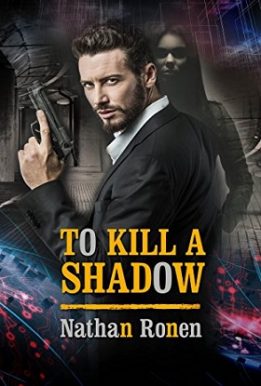 Author: Nathan Ronen
Language: English
Category: Mystery, Thriller & Suspense
To Kill a Shadow
Love, and assassination in a Mossad thriller told from the inside
Life had been fortunate for Arik Bar Nathan. From a poor apartment in downtown Haifa, he had risen to become head of Operations Division of Israel's intelligent services, 'the Mossad'. He is a daring and successful man that has led missions all around the world and fulfilled every goal and desire. Now, his life is about to change.
A delightful tapestry of intrigue, wit, and dare that enthralls from start to finish
A failed Mossad operation against a Hezbollah official in South America makes Arik a target for a vicious drug-trafficking mafia in Paraguay. A mysterious German woman – an alluring professor of Philosophy – arrives at his birthday party and captures his eye and his heart. He is the son of a Holocaust survivor, and he knows falling in love with this woman means trouble. When a trained assassin arrives in Israel dressed as a Provo Slav clergyman hunting for his head, nothing can save Arik but true love.
Real and unpublished inside information on Mossad operations
To Kill A Shadowis a brilliant espionage thriller that will leave you breathless. It is the remarkable story of those who live in the shadows, working under false identities and behind masks, addicted to the adrenaline and control. An intricate tale of passion, difference, and danger.