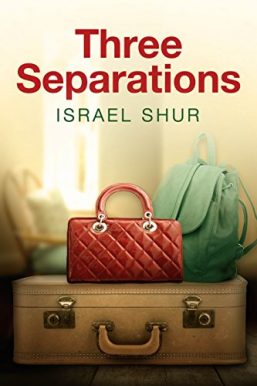 Author: I. J. Shur
Language: English
Category: Literary Fiction
Three Separations
Torn between his love of Rona and his marriage, Udi is desperate with confusion
Udi, a married man, is plagued by guilt feelings after his first night with Rona, also married. He weighs his guilt against his attraction to her and does not know what to do. He finds himself involved in an intense, insane, daily relationship with Rona. Udi and his wife are rigid and distant with one another. Rona would leave her husband but wants commitment; Udi is totally in love and desperately confused. His mother begs him to help her with his increasingly demented father. He is pulled in three directions and has to make up his mind: which relationship in his life is going to last longer?
Will Udi ever be able to find his place in the world?
Towards the end, Udi has to face numerous sad realities. "Why is this happening to me?" he wonders. He asks for the strength to go through with it all, now that he has probably reached bottom. Then a refreshing new thought comes to his mind: It is time for me to take hold of the wheel of my life!