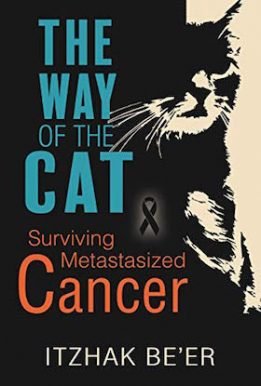 Author: Itzhak Be'er
Language: English
Category: Food, Health & Lifestyle
The Way of The Cat
Shocked by a prostate cancer death sentence, Itzhak (Itzy) Be'er becomes a cancer-fighting warrior
This is the story of author Itzy Be'er's heroic struggle with cancer. In late 2001, near his 50th birthday, he was diagnosed with terminal prostate cancer and given nine months to two years to live. A black cloud descended over him and obscured his future. As a result, Itzy decided to embark on a journey to save his life.
Encounter Itzy's unique, effective strategy for beating terminal cancer!
He developed "The Way of the Cat" strategy for fighting cancer: as a cat fights a snake, rapidly hitting it over the head again and again until it is exhausted, one fights this disease.
Against all odds, and in defiance of medical experts, Itzy nowadays continues to live and enjoy an excellent quality of life and believes that he will continue to do so for many years to come.
Itzy shares his insights about how to wage an effective and uncompromising struggle against cancer or other crises, imparts eye-opening medical wisdom he acquired during his illness, and points out weaknesses in the healthcare system. All this is integrated with personal stories of the hospital atmosphere and his family's coping.