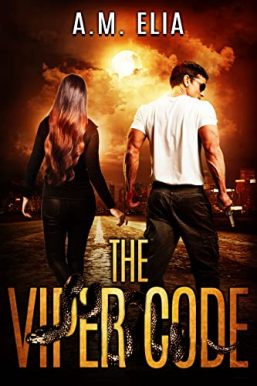 Author: A.M ELIA
Language: English
Category: Mystery, Thriller & Suspense
The Viper Code
She's an executive with a highly classified secret.
He's the CEO's mysterious son.
He's coming to save her, but she's not going to wait around to be rescued.
Revital never thought her classified executive job at a bio-tech firm would get her drugged, kidnapped, and held at gunpoint. The men who took her want to bring her before "The Viper" – the fearsome international terrorist. He wants something, something to do with her company's top-secret project.
Something that only she knows.
It all started when she met Jonathan: the charismatic and enigmatic son of the company's CEO. His charm is enough to make any woman swoon, and even Revital found it hard to resist his advances. But there is something else behind his eyes, something dangerous and knowing. As he comes to her rescue in a daring operation, something else becomes perfectly clear – that man is more than meets the eye.
From the white sands of Egypt to frozen Moscow, Revital and Jonathan are swept in an international plot that will leave them and readers gasping for air – and for more!