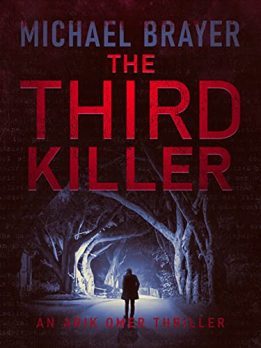 Author: Michael Brayer
Language: English
Category: Mystery, Thriller & Suspense
The Third Killer
When you're the only suspect in a murder you didn't commit, it's up to you to uncover the truth.
Arik, a young security guard and aspiring author, is approached by a mysterious woman with a story to tell. But within mere hours from their first meeting, the woman is brutally murdered. Arik, in the wrong place at the wrong time, is branded as the prime suspect in her murder – until two men are captured and tied to the crime, and the case is seemingly closed. But the murders don't stop… and the police, and Arik, come to the chilling realization that there must be a third killer still on the loose. Now, wanted for murder once again, Arik must do everything in his power to prevent the next killing – and at the same time, prove his own innocence.
To decipher the murder and discover the truth, Arik must dig deeper. But the closer he gets to uncovering the truth, the more the noose around his neck tightens. Will he discover who is behind the murder and manage to prevent the next one?