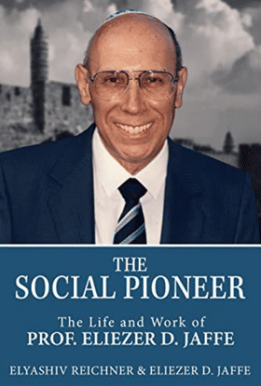 The Social Pioneer
"Life is a loan that one day we will have to repay with interest, and the interest is to make the world a little better than the one we entered."
Professor Eliezer Jaffe led a truly exceptional life of giving, from a lone immigrant all the way to founding Israel's Free Loan Association. His groundbreaking work in the fields of social finance, welfare, family rights, and non-profits laid the foundations for many years of social equality to come.
Prof. Jaffe believed that we were put in this world to make it a better place – and every facet of his being and activism reflected this truth, as evident in his achievements.
The Social Pioneer explores his inspiring life story, lending a glimpse into the life of a man of unwavering optimism.