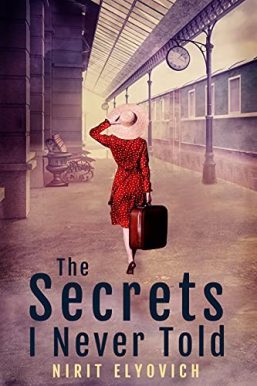 Author: Nirit Elyovich
Language: English
Category: Biographies & Memoirs
The Secrets I Never Told
Based on a true story, The Secrets I Never Told is a gripping historical novel beginning in early 20th-century Eastern Europe and making its way through the moving tale of one woman and the dark secrets that shadow her life.
Life has never been kind to Fania. Although on the outside she is an educated, impressive woman, her soul is sad and raging. For years she has carried on her shoulders regret for her miserable decisions, of which she tells no one, not even those closest to her.
In 1917, heartbroken after the early death of her husband, Fania finds herself in a strange new place, forced to stand alone against the lies and secrets which, if revealed, will expose the weakest sides of her and disgrace her in front of everyone who is dear to her.
On her deathbed, Fania makes a fateful decision to tell her life story to the transparent man who has lived beside her all her life. This is the start of a harrowing journey of revelation, which leads Fania back to the most difficult and painful times in her life – for the first time, and maybe the last.