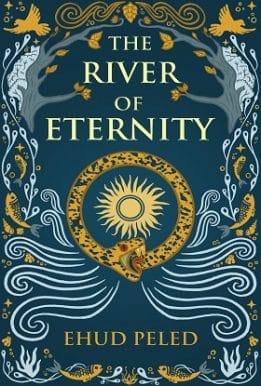 Author: Ehud Peled
Language: English
Category: Science Fiction & Fantasy
The River of Eternity: A Novel
Kings, magic, wisdom and wonder combine in this extraordinary modern classic, perfect for readers of The Alchemist and Klara and the Sun.
"There he would find respite from his tempestuous soul. There would he find heroism, glory, and eternity; there, too, would he find his mother."
Ehud Peled's philosophical fantasy tells the timeless fable of Elam – the lone prince, the fearless warrior, the tenacious hunter – as he journeys the ancient landscapes of a mystical land in search of the mysterious serpent ring and the location of his kidnapped mother. Through the eyes of Elam we get a unique, insightful look on humanity, as the pure hero comes face to face with riddling merchants, fabled heroes, and fiery fortunetellers that ultimately guide him towards eternity – and the meaning of life.