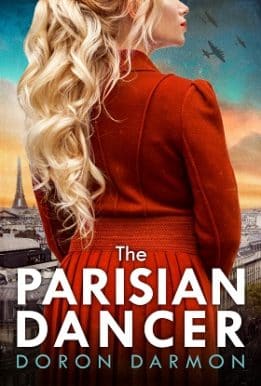 Author: Doron Darmon
Language: English
Category: Biographies & Memoirs
The Parisian Dancer
She made them a promise, but to keep it may cost her her life.
Paris, 1939. Helena Fotticelli is an aspiring young stage actress in Paris' bohemian quarter. Forced to flee her homeland due to the war, she dreams of the stardom she's put on hold while resorting to dancing on the dark stages of the infamous Folies Bergère night club just to make a living.
Her life is worlds apart from that of Marek and Annette, the young Jewish couple and their two little boys who live in the apartment above. Yet somehow, inexplicably, a bond forms between them to forge an unlikely friendship.
Then, one day, Marek disappears. And everything changes.
Before she even knows what is happening, Helena is vowing to keep and protect the boys as though they were her own. But as the Nazis strengthen their hold on the city of Paris, even a beautiful young dancer with the best of intentions may not be enough to protect the boys, and herself, from what is to come.