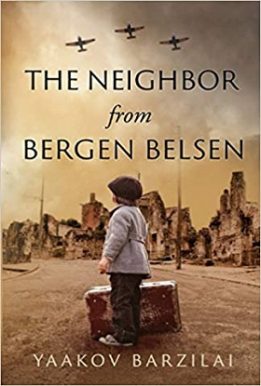 The Neighbor from Bergen Belsen
A moving story, wrapped in humor, about love, loss, and hope in one of history's darkest hours.
1933. Hitler's rise to power in Germany marks the beginning of the end for the Jews of Europe. For little newborn Yaakov, this is only the beginning.
Hungary, 1944. 11-year-old Yaakov and his parents and younger sister are forced out of their home into the unknown. They find themselves in the ghetto, living under impossible conditions, until they are banished by the Nazis to Bergen Belsen concentration camp through Austria, what might be their final destination.
This is a unique story about the unyielding love of a mother, who fought to protect her two young children from harm while helping every stranger who crossed her path, about belief in God, and the naïve perspective of a child in such a difficult and challenging time.
This is not just another Holocaust story. This is the story of an era, when tears of joy and tears grief flow together to the sea, and angels dressed in white battle with angels in black. It is laced with delicate humor and written in associative language, allowing you to relate to the story, no matter at what page you open the book.
Once you open this book, you will not be able to put it down until you have completed it.