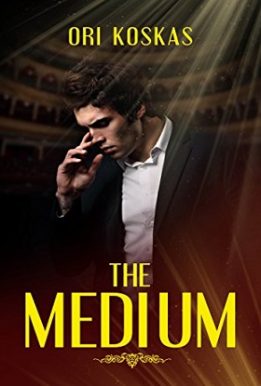 Author: Ori Koskas
Language: English
Category: Biographies & Memoirs
The Medium
Meet Daniel. He is fully conversant with ghosts on a daily basis!
Is there life after death? The question has been haunting mankind since the beginning of time. Daniel Cohen, a young Israeli, found the answer. After being injured in the army, Daniel lost consciousness and died clinically. He awoke with the ability to see ghosts — millions of them, walking among us every day, living in our homes, taking the bus, going to shows.
When Daniel conspires with a ghost named Martin, unbelievable adventure follows!
Once he got used to this new reality, Daniel befriends a ghost named Martin Sandler, who was murdered in the Holocaust while trying to save his family. The two make a pact to help each other achieve their dreams. Martin offers his powers to help Daniel make money. In return, Daniel agrees to find the descendants of any survivors of Martin's family and give them half of that money. The pair embarks on an adventure filled with fun, danger, and love. The Medium will make you laugh and cry and contemplate the meaning of life and the beyond.