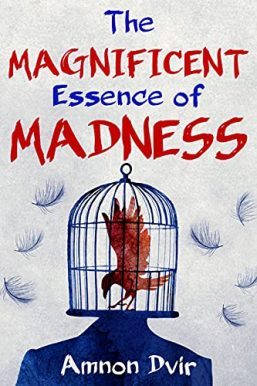 Author: Amnon Dvir
Language: English
Category: Literary Fiction
The Magnificent Essence of Madness
An unforgettable novel about life in between fear and reality on one hand, and hope and imagination on the other hand, in a closed ward.
Chaim is admitted to a closed psychiatric ward following a psychotic attack and finds himself torn between two desires; the desire to find cover in the ward and protect himself from the threatening deterioration of his life and consciousness, and the desire to win back his freedom and return to his demanding life outside the ward.
But as time goes by, he realizes that his once rich and free soul is tormented, trapped behind bars it cannot break through.
Between reality and fantasy, past and present, hope and despair, The Magnificent Essence of Madness is a gripping look into the mysterious world of the mentally impaired and the never-ending yearning to return to normal life.