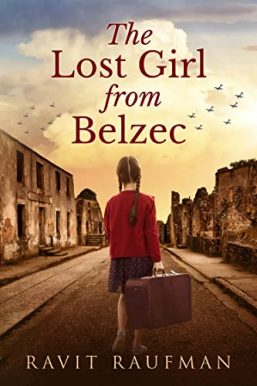 Author: Ravit Raufman
Language: English
Category: Biographies & Memoirs
The Lost Girl from Belzec
A little girl disappears from Belzec Camp without a trace. Will she survive the war on her own?
Poland, 1942. At the very height of World War II, little Ruthie and her mother are forced to leave their home and transported to the forbidding Belzec Extermination Camp, from whence no one has ever returned.
Ruthie's mother knows that her daughter's life is in grave danger. By a stroke of luck, she catches the eye of the camp commander and he makes her his housekeeper, delaying their death sentence for the time being.
Realizing that she must act fast, with no regard for her own life, Ruthie's mother is able to smuggle her beloved daughter out of the camp to safety. But it is not long before the commander inevitably discovers her betrayal – and while he chooses not to kill her, he leaves her with a scar that will follow her for the rest of her life.
This is the gripping story of Ruthie, the lost girl from Belzec, intertwined with that of her own daughter Noga, many years later. As Noga delves into the untold mysteries of her mother's past on a quest to heal their fragmented relationship, she is about to discover shocking truths which will change them both forever.