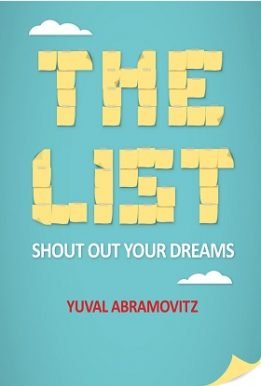 Author: Yuval Abramovitz
Language: English
Category: Business, Self-Help, How To
The List
Shout out your dreams – someone will hear you!
Why do some people succeed where others fail?
What makes some push past their financial hardships while others lag behind?
Why not express our dreams right out loud?!
Do you have a dream? Well it's about time you make it a reality.
All you need is a pen and paper, an internet connection and this book!
Refreshingly honest, fast-paced and full of humor, The list is a practical, inspiring, and motivating account, based on the internationally renowned blog that has swept thousands of people across the world.
Thought-provoking stories, tips, insights and techniques collated during a four-year research project, encompassing thousand of list-writers across the world. The book contains dozens of stimulating lists pages, as well as a priceless chapter on the ins-and-outs of setting up an Effective Crowd-Funding campaigns.
The publication of this book was made possible thanks to an overwhelmingly successful crowd-funding campaign, in which nearly $100,000 were raised. The success of the book generated a new movement of list-writers, who are already on their way to realizing their dreams.