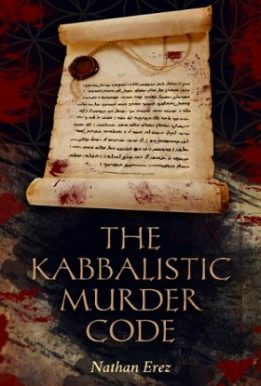 Author: Nathan Erez
Language: English
Category: Mystery, Thriller & Suspense
The Kabbalistic Murder Code
The Kabbalistic Murder Code is an original and innovative Israeli thriller that was written for all those having an interest in Kabbalah. It incorporates two seemingly unconnected elements: a string of strange murders and the deciphering of ancient Kabbalistic texts, along with their hidden and mystical meanings.
A professor from Jerusalem, an expert in decoding ancient Hebrew manuscripts, is hired to carry out a mysterious task, one that sends him to three continents. He becomes entangled in a web of murders that leave him deeply puzzled. However, he quickly discovers that if he does not succeed in deciphering the enigmatic manuscripts, through his in-depth knowledge of Kabbalah, the lives of many people – including his own family – will be endangered.
Interwoven within this exciting tale are curious passages reviewing the many conquests that the city of Jerusalem has endured during its long history. Their relevance and significance become clear only at the end of the book.
The Kabbalistic Murder Code is an exciting and fast-paced thriller. Thanks to its unique structure and enriching subject matter (the secret wisdom of Kabbalah), you simply cannot put it down. The drama's surprising solution integrates Kabbalistic elements and weaves the whole to a magical picture, leaving the reader almost breathless. It has been translated to date into four languages