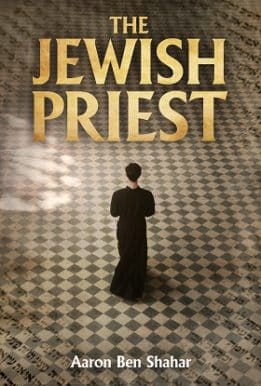 The Jewish Priest: A Novel
"And the brooks of defense shall be emptied and dried up: the reeds and flags shall wither." – Isaiah 19, 6
Three siblings find themselves on different sides of a family tragedy in a mesmerizing epic story of love and faith.
Though he was named after the legendary Hebrew king, David cannot help but feel like a constant second fiddle to his protégé older brother Shmuel. Sons of a local community Rabbi, the book-wise Shmuel, the free-spirited David, and their sociable sister Esther live their days of youthful innocence among the pastoral scenery of northern Israel.
But innocence does not last forever. When tragedy strikes and the authorities come demanding their father's life, David makes an inconceivable decision that shakes his faith in his religion, his God – and himself. His decision will not only alter the course of his own life – but of his family's legacy as well.
What unfurls is an unforgettable story, set against the backdrop of pre-emancipation Israel and the Jewish underground movement. Inspired by true events, The Jewish Priest elegantly flows through the broadest spectrum of prose, from heart wrenching interactions to breathtaking intensity.