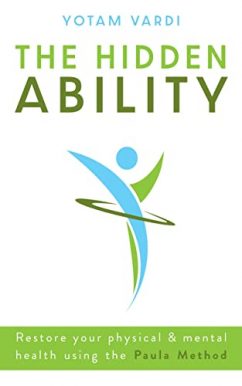 Author: Yotam Vardi
Language: English
Category: Business, Self-Help, How To
The Hidden Ability
Discover your inner strength and heal your body and mind using the Paula Method.
What if there was a holistic method of self-administered physical therapy that had the power to tend to both your physical and mental health simultaneously? Introducing: the Paula Method.
This little-known but highly effective method can be practiced by anyone – all it takes is repeated, deliberate activation of the ring muscles in your body. Through this process the body's ingrained potential to heal itself, without the aid of intrusive medicine, is realized and we can discover our hidden ability to maintain our own health.
Yotam Vardi has practiced and taught the Paula method for 35 years. In his book, he details the method in full and provides insights and stories from his own personal experience using the method to heal himself and others.