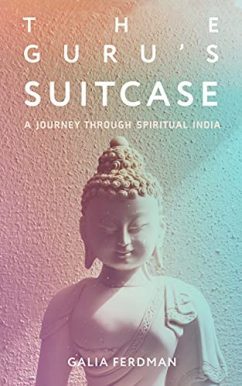 Author: Galia Ferdman
Language: English
Category: Business, Self-Help, How To
The Guru's Suitcase
A spiritual journey in India through the eyes of Western lifestyle.
A western family meets an enlightened Indian guru at one of his unique lectures and decides to make an unusual move. They pack a suitcase and embark on a one-year trip to India, following him.
During their trip, they go through a spiritual journey that will reveal the answers to important and essential questions:
*What is enlightenment?
*Do miracles exist?
*Why is there suffering in the world?
*What is the problem with attachment?
*What is an ashram?
*Who is God?
Each chapter is told by a different member of the family. Together they go on a journey of spiritual growth.
This book will provide the reader with a better and deeper understanding of yogic philosophy, as well as fascinating knowledge about India.