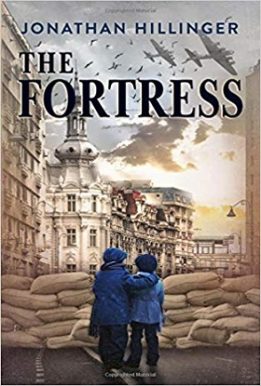 Author: Jonathan Hillinger
Language: English
Category: Biographies & Memoirs, Literary Fiction
The Fortress
A system of hidden caves beneath Bucharest's glamorous concert hall was a shelter for homeless children and their hiding place from the Nazis
Romania, World War II. Nelu escapes from his home and finds shelter with other homeless children in the caves beneath Bucharest's spectacular concert hall. They call it "The Fortress".
Daniel is the son of a well-to-do Jewish family living in the heart of Bucharest. On the eve of WWII, Daniel and his family are forced to flee and take refuge in those caves with the help of the children.
Daniel, Nelu and the other homeless children, find themselves united when facing the Nazi threat. For Daniel and his family, some of the children were nothing but a concept prior to the war, but now – no race or socioeconomic differences are relevant. In this reality they are all equal, bound by the need to survive. They must deal with hunger, poverty, and the imminent threat of death.
The Nazi threat gets closer every day. Daniel and his family realize they need to flee if they want to stay alive. They all decide to escape, breaking up the group; embarking on a journey that will change so many lives. The fight for survival becomes the fight for their freedom. Some find themselves fighting alongside the ally forces against the Nazis, and some find themselves joining the Romanian forces that collaborated with the Nazi regime.
Years later, long after the end of WWII, Lonel – a young child, finds himself alone in Bucharest. He is completely unaware that the fate of the entire group lies in his hands.
Destiny is about to make one of its biggest moves. It's up to Lonel to prevail or the struggle to survive will be forgotten.