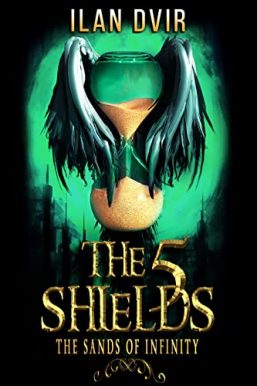 Author: Ilan Dvir
Language: English
Category: Science Fiction & Fantasy
The Five Shields: The Sands of Infinity
Their time is almost up.
Deep within the World Beyond lies the ancient Infinity Passageway – a place of power where only a few dare to tread. A mystical oasis, holding a fabled substance with powers over space and time:
The Sands of Infinity.
On their 16th birthday, the Five Shields are summoned back to the World Beyond – only to discover that the prophecy foretelling the demise of Darco's Forces of Evil has yet to transpire. Now the Five – May, Johnny, Jess, Rose and Kiyoshi – must race against time in search of five mythical artifacts, capable of bending the rules of time and space.
As secrets from past and present emerge, manipulation and corruption hovering all around them and distrust simmering both in and outside the group, the Five Shields find themselves training and preparing towards an unexpected and seemingly inevitable end:
One of them is destined to die.