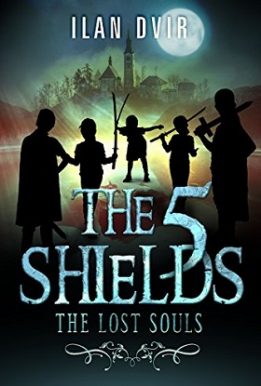 Author: Ilan Dvir
Language: English
Category: Science Fiction & Fantasy
The Five Shields: The Lost Souls
They are given an extraordinary gift.
But with the gift comes enormous responsibility…
May and four other children lead normal lives, until on their thirteenth birthday, which they celebrate on the same day, they receive a present that is about to change their lives forever. From that moment on, they become the five shields of the world.
As the fate of the entire world comes to rest on their shoulders, they are catapulted into a thrilling adventure for which they were hardly prepared. They know that time is running out and that only they can restore the balance between good and evil.
With dangers lurking everywhere, the five children realize they can only trust one another, but will that be enough to save their loved ones?