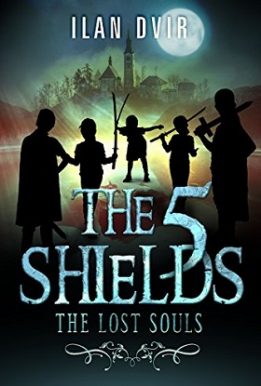 Author: Ilan Dvir
Language: English
Category: Science Fiction & Fantasy
The Five Shields
Imagine discovering a baby with a mysterious gem on your doorstep!
A sharp knock in the middle of the night awakens Henri and Aline. They discover on their doorstep a swaddled baby with only a mysterious ring wrapped in her blankets. They decide to keep their find a secret and tell the world she is theirs, not knowing that every secret comes at a price. They name her Rose.
Five teens from across the world discover shared hidden powers and a deadly mission
On their thirteen birthdays, Rose and four other teenagers from across the globe discover that they are The Five Shields, tasked with protecting the world's fate and the balance of good and evil. All they have in common is a mysterious, powerful gem. On a life-changing journey, they discover untold powers hidden within them.
Can the Five Shields save a world threatened by total darkness?
The Five Shields must fight to free the lost souls before it is too late. But first they must defeat sinister, dark forces hell-bent on their total destruction. If the Shields succeed, light will triumph; if they fail, darkness will reign. Who will prevail?

-->