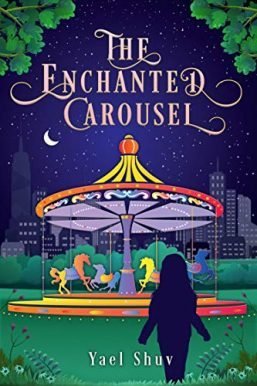 Author: Yael Shuv
Language: English
Category: Children & Young Adults
The Enchanted Carousel
A thrilling read for fantasy lovers aged 9-13. Something enchanted is happening late at night in the Central Park carousel, but what magical secrets does it hold?
After her mother's death, 13-year-old Michal goes to live in New York with her father, Joe, whom she hardly knows. Joe operates the Central Park horse carousel, and Michal volunteers to help him out over the summer vacation.
One fateful day, she discovers that the seemingly innocent carousel is in fact enchanted, and from that moment she starts to go on wonderful adventures, doing her best to keep her secret from her father.
But soon things start to get out of hand. Michal's secret is about to be revealed, and her life will be changed forever.