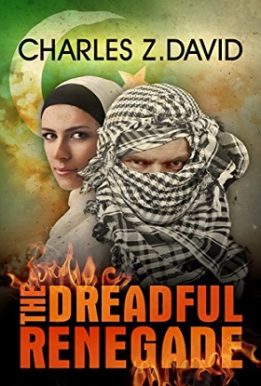 Author: Charles Z David
Language: English
Category: Mystery, Thriller & Suspense
The Dreadful Renegade
Terror conspiracy involving advanced nuclear weapons sends international security agencies on a breathtaking manhunt.
A breach of security leads to the removal of highly sensitive information by a renegade American citizen from the Los Alamos National Laboratory, where the most advanced nuclear weapons for the US arsenal are developed. A manhunt is initiated, encompassing three continents, numerous security agencies, international intelligence services and even an anti-American faction of the Pakistani government.
A realistic and absorbing thriller that will leave you sleepless for nights, until its surprising end.
The Dreadful Renegade is an ultra-convincing thriller, based on real knowledge and experience that brings a shocking inside look on some of the agencies entrusted with protecting our way of life. It presents the reader with the harsh and threatening reality, that no one, not even our best allies, cares enough about our security.
David Z. Charles is the pen name of a renowned scientist who worked for the Israel Atomic Energy Commission for over 35 years, and has been active in the research and development of advanced analytical chemistry methods. He has also been involved as an expert in international affairs. In this fictional novel, he brings forth his knowledge of nuclear science, combined with his creative and captivating imagination.
The Dreadful Renegade follows The Dreadful Alchemist and precedes The Dreadful Patriot, another page-turning thriller by Charles Z. David.