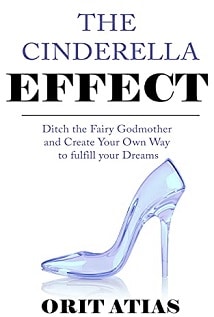 Author: Orit Atias
Language: English
Category: Business, Self-Help, How To
The Cinderella Effect
A fairytale transformation in the real world.
We all aspire to live a life of happiness, success, and self-fulfillment, but sometimes the path from wanting to achieving our dreams is blocked by fear, causing difficulty and problems.
For more than 30 years, Orit Atias worked as a counselor, guided parents, coaches, and managers, and developed professional teams in big institutions and organizations, to allow them to realize their hidden potential and achieve success.
In her book, The Cinderella Effect, she provides the reader with a new outlook on how we can overcome difficulty and crisis and identify the secret to self-realization in all areas of life. The book details seven main processes comparable with the know story of Cinderella, and the stages of her transformation from maid to queen.
This book provides theoretical background for the many obstacles we face in life and the human ability to get past them. In this book, you will find practical tools and exercises to allow each and every person significant personal growth, and you will be exposed to true stories from within the clinic.