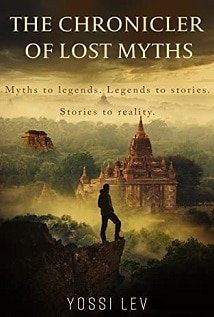 Author: Yossi Lev
Language: English
Category: Literary Fiction
The Chronicler of Lost Myths
It's one thing to read about legends. But to live them – that's another thing entirely.
For over 30 years, Yossi Lev has been traveling the world, documenting forgotten faraway cultures and their amazing fables: Puerto Eden, Iceland, the rural north of Japan… But with every step taken, can't help but fall into fantastic new encounters: growing old with mighty thunder gods, transforming his shadow, even escorting a legendary poet up a winding mountain.
Inspired by the works of Borges, Jules Verne, Akira Kurosawa and other masters, The Chronicler of Lost Myths invites readers on the haunting, imaginative travels of its narrator as he journeys to find the magical realism behind the world's most miraculous stories.