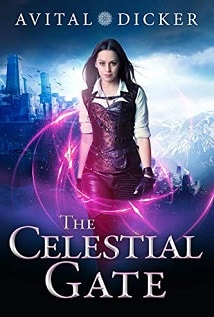 Author: Avital Dicker
Language: English
Category: Science Fiction & Fantasy
The Celestial Gate
The world is about to end. There is only one way to save it. But the price could be her life
The paths of three teenagers cross at the heart of a large-scale terror attack in which their parents are injured.
In order to save themselves they will have to give up everything they know and love.
Jerusalem is burning and they are trapped. They have no choice but to follow a mysterious map and escape into a network of secret passages under the old city, where they are forced to fight for their lives against dangerous armed terrorists.
Time is running out and the only way to save themselves and the city is to find the Celestial Gate.
To accomplish this, they will have to overcome their differences and find the meaning of the secret bond that connects between the three of them, rooted in a previous life and in ancient history.
Will they manage to find the secret gate and save the city from death and destruction?