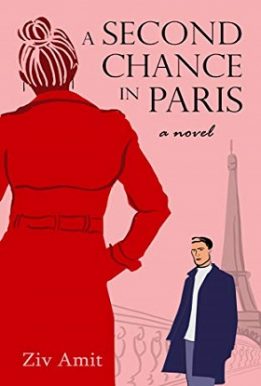 Author: Ziv Amit
Language: English
Category: Romance & Women's fiction
A Second Chance In Paris
She breached the trust between them.
He refuses to forget.
Can they build a bridge that will help both extremes meet?
A married couple boards a plane on their way to a romantic holiday in Europe, after a huge break in their relationship.
The trip, whose whole purpose is to help them to reconcile, has just the opposite effect, sending one of them on a journey of introspection.
While he sits angrily at their hotel, she goes out on an adventure with a local couple she met while wandering in the city.
Soon she realizes she has never felt as alive as she does in their company, and the intense interest awakened pushes her into four days of major dilemmas and thrills.
It seems the numerous temptations outside attract her farther away from him…
Will he try to bring her back to him?
Has their relationship reached the point of no return?