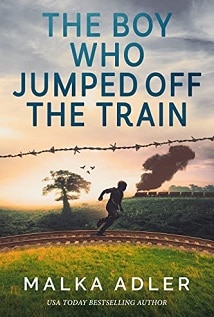 Author: Malka Adler
Language: English
Category: Biographies & Memoirs
The Boy Who Jumped Off the Train
This beautifully illustrated rendition of Malka Adler's acclaimed The Brothers of Auschwitz is a child-friendly retelling of one of history's most important stories, specially adapted for young readers.
Itzhak is a young teen in Hungary when the Nazis barge into his home one day and force him and his family to leave everything behind and get on a train to a concentration camp. When Itzhak is separated from his entire family, he is left feeling scared and alone.
With no one to talk to and no one to look after him, Itzhak knows that he will have to be strong – and very brave – to survive the war and be reunited with his family. But can he manage to do it on his own?