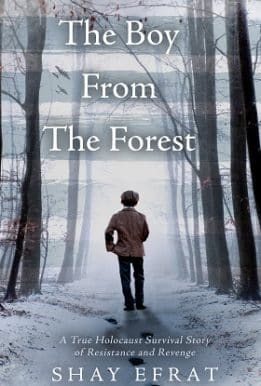 Author: Dr. Shay Efrat
Language: English
Category: Biographies & Memoirs
The Boy From The Forest: The Heart-Wrenching WW2 True Story of a Holocaust Survivor
June, 1941. 11-years-old Shmuel Sucha is startled awake by the sound of German planes over his hometown in western Ukraine. As the Nazi shadow begins to fall on their small Jewish community, Shmuel's parents smuggle their son away to a local farm, just on the border of the surrounding forest.
While the Nazi systematic annihilation of Jews begins to spread, Shmuel escapes into the nearby forest. With nothing but birch trees and death to surround him, Shmuel begs, cheats, and steals in order to survive. For the span of two long years, Shmuel witnesses the kindness of Jewish and gentile strangers; the hostility of the local villagers experiences the cruelty of the Nazi soldiers; and shares his fellow survivors' uncanny will to live another day.
The Boy From The Forest is the riveting account of Shmuel Sucha's story of survival in the desolate Ukrainian forests. A story of betrayal and revenge, despair, and ultimately – hope.